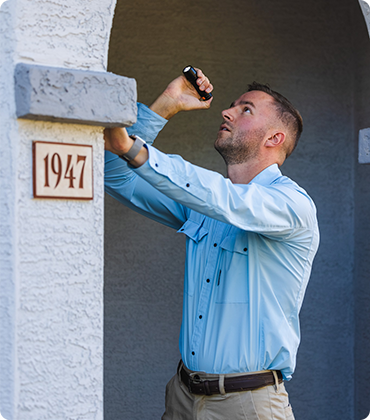 The Premier Pest Control of Gilbert, Arizona
Comprehensive Pest Control and Convenient Service with JB's Pest Control in Gilbert
Shield Your Household from Irritating Pests with Our First-Rate Pest Control Treatment and Maintenance
Arizona is an epicenter for frequent pest activity, but that doesn't mean you have to deal with the headache from bothersome pests any longer.
Our team of pest removal and prevention specialists dedicate their time and energy to researching the most successful, up-to-date, and family-friendly pest solutions for our surrounding communities, including Gilbert in the Phoenix metropolitan area.
We are pleased to offer the following treatment plans to eradicate these bugs and insects.
Cockroaches
Ants
Fleas & Ticks
Termites
Mosquitos
Scorpions
And more!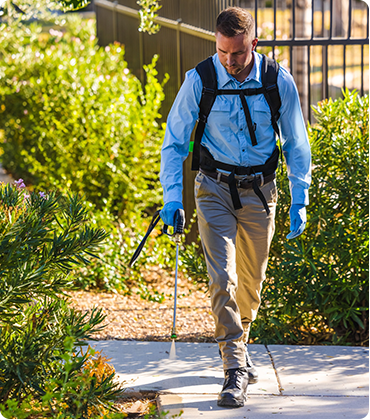 Superior Pest Control for Gilbert
Thorough protection is crucial to provide effective pest control for your property and household. When the entire area gets treated routinely, you keep annoying pests out and your family safe.
When we come to provide your home with our exclusive and tested pest control methods, here are the typical areas that we focus on:
The Yard: Treat pests at the source with fast-acting granular technology.
House Eaves: Get rid of spiders, wasps, and other nuisance bugs.
Home Exterior: We create a 6-foot barrier around your entire home for thorough protection.
Inside the Home: Spot treatment guarantees an impenetrable seal from pests and the health hazards they carry with them.
Trustworthy Plans with JB's Pest Control
Our courteous and reliable service plans let you control precisely what you need for your home. Sign up today for our routine pest control plans and begin with your free inspection.
Here are some plans that we exclusively offer:
Some households need more frequent and heavy-duty pest control, while others need less. Here at JB's Pest Control, we offer varied plans built to suit all your specific needs.
Why You Can Count on JB's Pest Control in Gilbert
We pride ourselves on our dedication to being the premier pest control company that provides our local neighbors with long-lasting pest protection.
Services: A specialized set and wide range of services set JB's Pest Control apart from the others.
Safety: We offer safe and effective treatments to eliminate pests while keeping your family safe.
Savings: Home inspections are FREE! If you are unsure, let us show you what we are all about.
Our company feels a critical component of effective pest control is educating and empowering the Phoenix area's homeowners. We won't just treat the issue, but we will thoroughly eliminate it. Allow us to teach you what is causing your pest problems.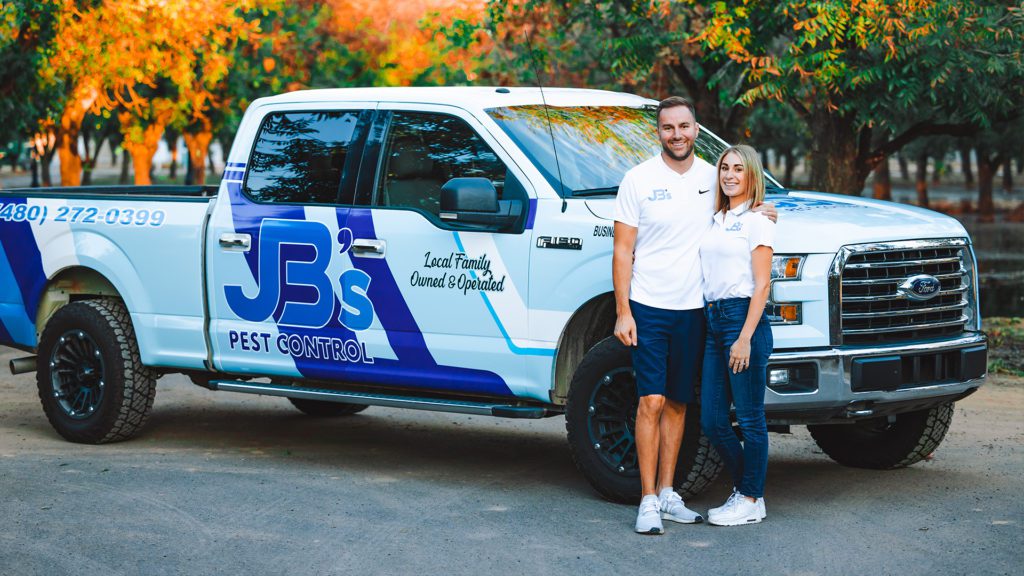 Safeguard Your Household from Pest Infestation in Gilbert
JB's Pest Control prioritizes maintaining expert pest control plans for your home, giving you back control. You don't have to deal with the nuisance of sneaky pests any longer.
Call on the courteous and professional pest control specialists at JB's Pest Control and eliminate all those unwanted pests—once and for all.
Schedule your FREE initial consultation and inspection today!